I'm not ready to be done with summer.
In the days before air conditioning in every home and car – if anyone remembers that era – there was "summer cake". Layers of Hot Milk Sponge Cake filled with jam and topped with powdered sugar. A few years ago, I learned that this old recipe was called Washington Pie. Rather like Boston Cream Pie – they are cake and not pie.
While the jam and powdered sugar are traditional, a simple chocolate ganache was better suited for an August birthday. My hubby was glad for that change!
The recipe apparently dates from the mid to late 1800's. Mom's note at the top attributes it to her mom and grandmother. Her grandmother lived from 1850 – 1929, a time when many letters were written and recipes shared among friends and family.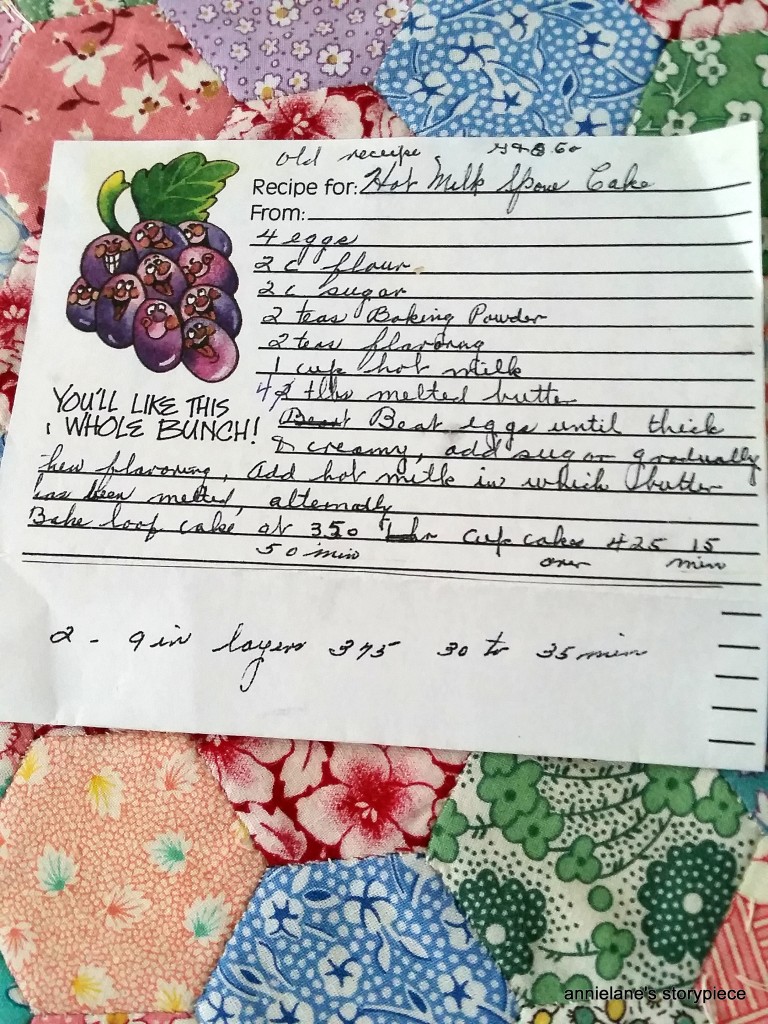 I use vanilla in mine, but do choose whatever flavor will compliment your topping and filling.
And, as an old letter with a recipe enclosed ended, "I hope you have good luck with this!"