I had my lengthy to-do list. It snowed in the night and I decided to keep to my plan. Then I looked outside and saw the woodpecker pecking at snow to find the small bit of suet left in the feeder. I picked up my camera as I went out to feed him. Beauty.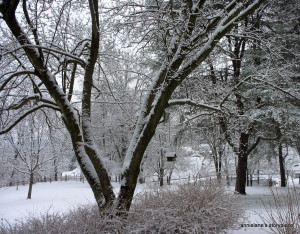 I'm sure I heard my grateful little friend say, "Come out and play!       And  so I did. To-do list forgotten. But not the fresh coffee!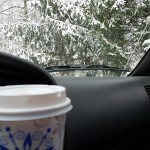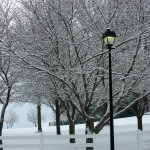 Join me on my journey – not to Narnia, but still, into cold winter beauty. The roads are clear!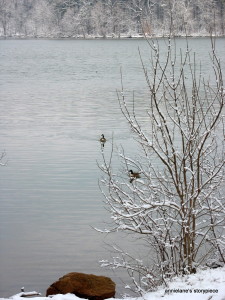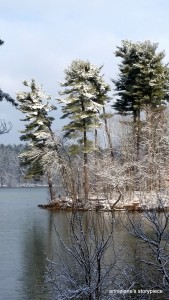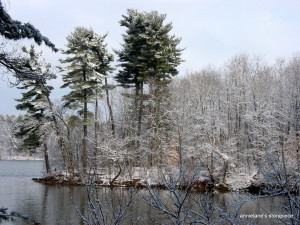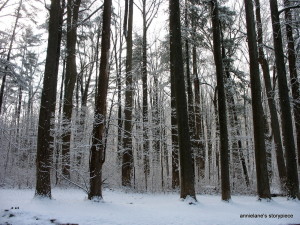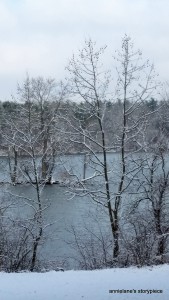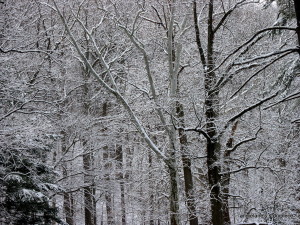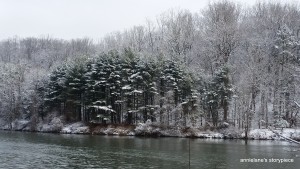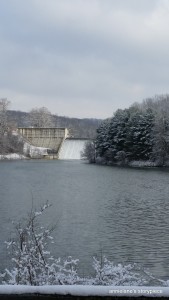 It was a lovely morning adventure and unusually quiet at the reservoir with little traffic which made it rather perfect.
And then the sun came out and melted it all into memory. I'm so glad for digital cameras!
A click on a photo will enlarge the image for you.