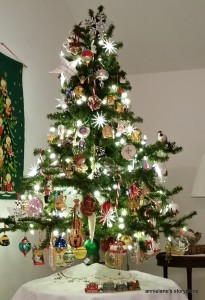 If someone had peeked in a window here today, they might have thought I had worked so very hard on Christmas day, as I slept away the afternoon on the couch while carols played, tree lights twinkled, the tea grew cold, my book slipped from my hands and all was dreamy…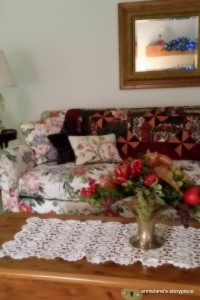 But I didn't work hard at all. I'm so very grateful for my beautiful, thoughtful, and efficient niece who prepared and served our Christmas dinner. And for my wonderful hubby who made sure the kitchen and dining room were cleared and cleaned.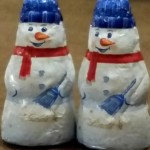 There were wonderful conversations with loved ones far away and precious gifts beside. So blessed to enjoy this peaceful Christmastide.