"Stay alert, with your eyes wide open in gratitude."
                                                                                                         Colossians 4:2 Mess.
We were blessed to visit in Williamsburg again. One of my favorite places is the Botanical Garden there. Like most everywhere else, it was and had been very cold. The afternoon that we visited was brilliant.  Bird chatter from high above or feeders or deep within shrubbery was constant and timid squirrels clung high.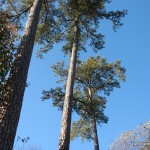 I was surprised to find that there had been late Iris bloom, sadly hit by the bitterness. But new buds seemed untouched. There were, in fact, many brilliant things to see in this small place.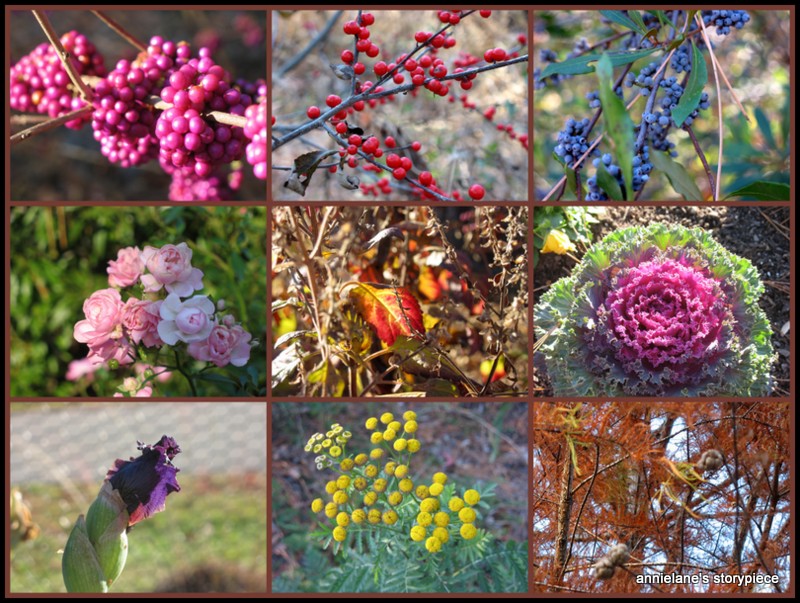 Beautybush, Winterberry, Wax Myrtle (?); Roses, gorgeous leaves, Flowering cabbage; Iris, Tansy, Bald cypress
Then I took another look to see how the garden was dressing itself for the holidays. Here is just a sample.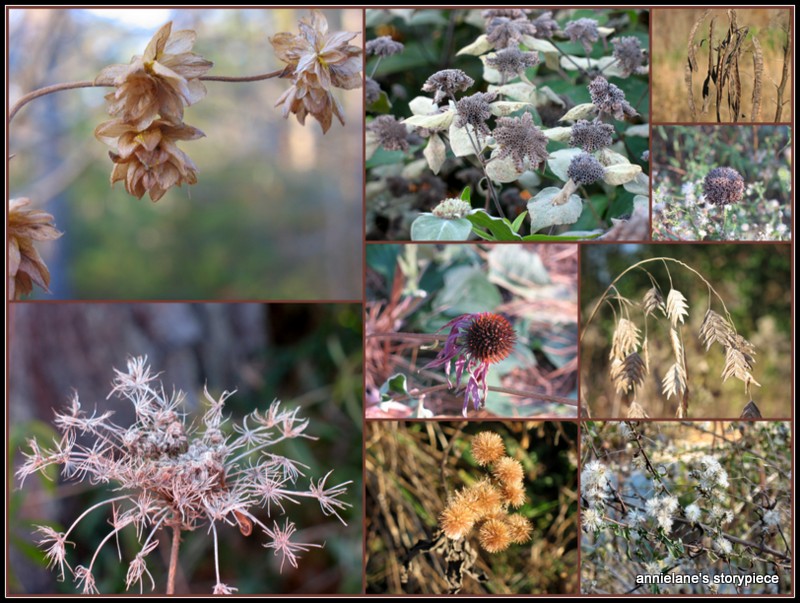 I really missed the names of many of these as the colonies are large. But the first is Hops and directly below is Queen Anne's lace. In the center, trailing pinkish petals, Echinacea and next to it, Northern sea oats. I could hardly take it all in, the variety of subtle was intriguing as I walked round and through the many pathways. Then all to soon, it was time to leave.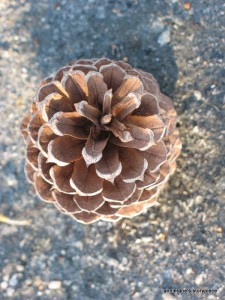 I wish everyone a joyous Thanksgiving! May your tables be full of the bounty of family, friends and provisions. Look well, stay alert!