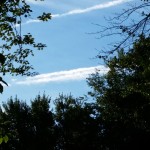 I read and ponder this quote from Frederick Buechner:  "Listen to your life. See it for the fathomless mystery it is. In the boredom and pain of it, no less than in the excitement and gladness: touch, taste, smell your way to the holy and hidden heart of it, because in the last analysis all moments are key moments, and life itself is grace."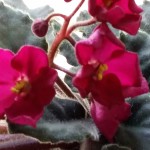 September is like January – a new year – for me. September was full of birthdays when I was young. A new school year usually brought anxiety calmed with new notebooks and writing instruments and outside school activities.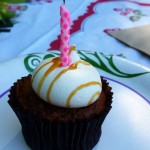 There are far fewer people to celebrate their September birthdays in family and among friends, leaving only my cousin and I to celebrate our mutual date.
 My mother used to speak of things that 'had fallen by the wayside.' Trees have fallen here. This one caused the death of our cherry tree and now cherry pie in June has 'fallen by the wayside'.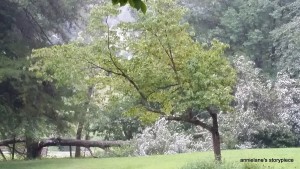 Two friends died, suddenly, like great trees fallen from our lives. And we mourn.
Squirrels gather black walnuts, deer stroll through – eating the gardens when I'm not looking and the Carolina Wren draws me to the windows early in the morning  as if to remind me, 'there are new mercies for each new day, open your eyes, Elaine. Wonder abounds, be grateful!'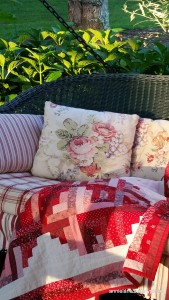 Cooler weather finally arrived, the lighting changed and autumn arrived. And I enter in, reflective, pondering. Taking more notice of the moments. Before they are fallen by the wayside.