While not true lilies by botanical standards, daylilies are more welcome in my gardens. Their prolific and long bloom season with its ever changing presentation of unique blooms is so lovely to me. One of the last to bloom was a gift from my garden loving sister.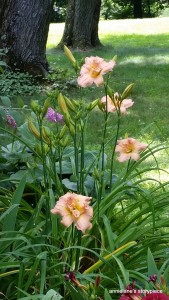 The first blooms opened on July 12 and each day brings me new joy.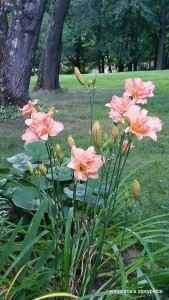 In the New Living Translation of the Bible, Jesus says, " And why worry about your clothing. Look at the lilies of the field and how they grow. They don't work or make their clothing, yet Solomon in all his glory was not dressed as beautifully as they are." It's a beautiful passage about the love and care that God has for His creation. Even for the blooms that last only one day.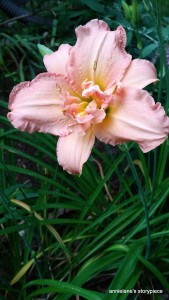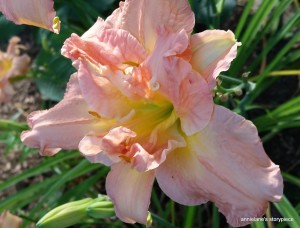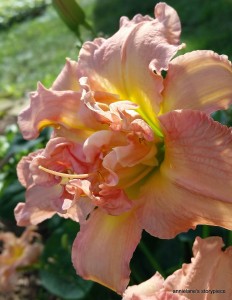 As I gaze into these fragrant blooms, I find a quieting in my soul, a gentling, if you will. The world brought into my home daily, is a sad and sometime frightful place, and yet, in the garden, in the face of exquisite beauty, I feel hope. Hope for me, that with grace, I might show a kind and peaceful face to those in my world, just one day at a time.