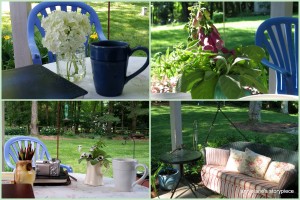 The month of June has been unsettling. I've been spending a lot of time outside, working and thinking, sometimes writing a word or three. Wondering if the writing can or even should continue.
As I rarely post without photographs and I am having a bit of a learning curve challenge with some photo software issues, I feel somewhat lost.
That said, I have taken many photos with my phone, especially of flowers.
I've been using Instagram for a while. Stop by, if you like. I post under my name.