My writing here has been to try to share bits of life where comfort and joy touch me deeply. It's a brief recording of my journey through life aware of beauty and the possibilities of peace.
In some ways I think my earliest readings fostered this search. The beautiful language and illustration of the Childcraft: Poems of Early Childhood, was precious to me. Then came the library with wonderful series describing more of life than my small world held. Eventually, I found Mrs. Tabor's "Butternut Wisdom" in the Family Circle Magazine.
In a way, I suppose she became an example of wonderfully adapting to country living – if perhaps a bit romanticized.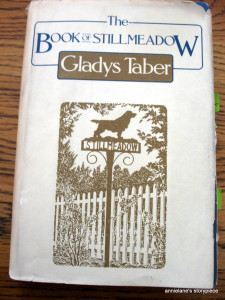 I poured over my 1984 reissue of The Book of Stillmeadow, wishing for her connections and knowledge in my own country living. Perhaps it was she who encouraged my bread making efforts, the gardening, and the canning, preserving, and freezing seasons of life even without all the "amenities" of her old country farmhouse. And certainly without the bevy of Cocker Spaniels who so enriched her life!
My copy is worn from use, the edges stained grey by fire soot. Many years it was only dusted but for the last several, I have walked with Gladys through the months. It is a bit like revisiting old family letters. In February, I again came upon the "Comfort Powders":
"My great-great-grandfather was a minister in Boston, and among the relics in his little haircloth, brass studded trunk I found this week something which pleases me very, much. I had forgotten about it during the terrible war years, and now it seems a new discovery. It is a small, yellowed box labelled "Comfort Powders." The fading, flowing script says, "Take one every morning with a generous draught of cheerfulness and thanksgiving. Good for the mind and heart, will promote love, joy, peace, long-suffering, gentleness, goodness, faith, meekness and temperance." Inside are thirty folded papers such as were used for powders by the old family doctors, folded at each end to keep the medicine from spilling. On each folded paper is a message, to be read for the day.

This is a lovely idea, I think, and bears repeating. For starting a new day with a beautiful thought might help us all. Grandfather's comfort powders were Biblical, naturally."

Gladys Tabor, The Book of Stillmeadow ©1948, reissued 1984
Gladys goes on to quote "Peace I leave with you, my peace I give unto you: not as the world giveth, give I unto you. Let not your heart be troubled, neither let it be afraid." From the Gospel of John 14:27
While she penned this book in 1948 reflecting back to WWII, her thoughts so apply today:
"In a world still uneasy, these are good words to hear. And as we hear the daily news, we might feel a world of peace was a most vain illusion. But under the snow, violets sleep, and in the world there is still love, gentleness and goodness."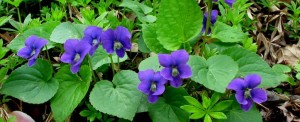 In our world, there is still great war going on and peace seems very far away. Today, I take a few verses to savor and to calm my heart and soul. May I offer you a few good and soothing words?
Psalm 94:19: In the multitude of my anxieties within me, Your comforts delight my soul.

Isaiah 41:10: Fear not, for I am with you, be not dismayed, for I am your God; I will strengthen you, I will help you, I will uphold you with my victorious right hand. RS

Lamentations 3:22-23:  Through the Lord's mercies we are not consumed, because His compassions fail not.  They are new every morning; Great is Your faithfulness. NKJV

Psalm 118:24 This is the day which the Lord hath made; we will rejoice and be glad in it.
And David's words, so full of hope and promise:
Psalm 23: The LORD is my shepherd; I shall not want. He maketh me to lie down in green pastures: he leadeth me beside the still waters. He restoreth my soul: he leadeth me in the paths of righteousness for his name's sake.  Yea, though I walk through the valley of the shadow of death, I will fear no evil: for thou art with me; thy rod and thy staff they comfort me. Thou preparest a table before me in the presence of mine enemies: thou anointest my head with oil; my cup runneth over. Surely goodness and mercy shall follow me all the days of my life: and I will dwell in the house of the LORD forever.
Peace be with you, friend.
If not noted, passages of Scripture are  from the King James Version of the Bible.