January 6, 12th Day of Christmas, Epiphany
It makes me sad to see Christmas trees on the roadside December 26. It seems that folks are missing the best part of Christmastide. Resting in the beauty of Christmas and the lights and decorations. Yes, our tree is still up and at least for tonight, the lights will continue to brighten the long evening of rest and enjoyment.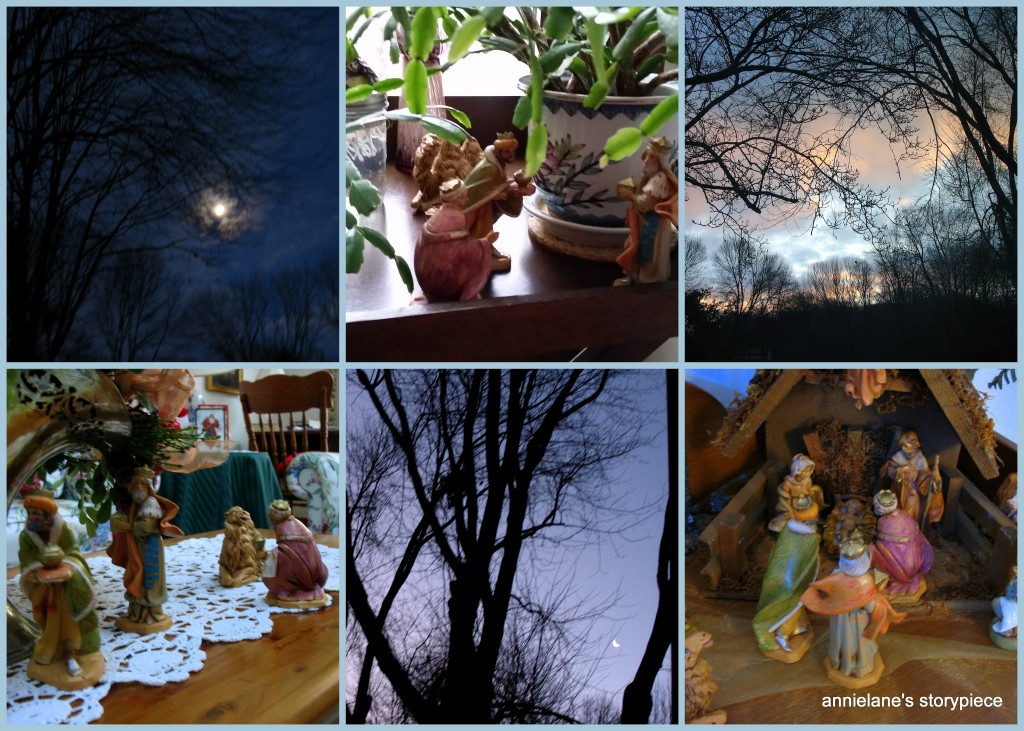 The journey of the Magi through the nights and days seems to take a lot of conferencing and convincing – at least that is my imagination story – because it would probably have been my story had I been privileged to see the star and make the journey.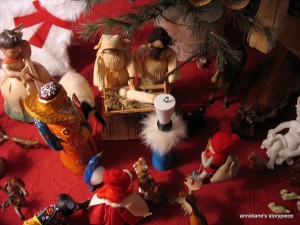 In fact, I probably would have wanted to bring along a whole menagerie and everyone I knew so no one would miss out, all the while the time would grow later and later for the journey. Distractions.
Epiphany – revealing – my life is a constant revelation of God to me. I would like to see that revelation, the directions, written in the sky. I think it would keep me from distractions. But skywriting looks like this …
All mystery, and like the books and scrolls that appear in my dreams, unreadable…
After my last post on Father Time, I set some time apart to again consider last year and to ponder whether or not to engage with the One Word concept this year. This time I thought about "well" as a thing – a hole dug in the ground to access water. I've read of wells that dried up and became trash bins full of broken things, garbage and such. Wells in which weapons or treasures were hidden. Abandoned wells, unmarked and a serious hazard to those who might stumble into them.
I remembered the story in Genesis in which Isaac had to re-dig the wells of his father so that he would have water for his flocks. They had been stopped up with earth by their enemies. I began to see that my cleaning out had been a process that could be like a cleaning out of my own wells clogged with earth stuff so that fresh water can now flow. I found a lightness to my spirit as I thought about this.
Bonnie Gray has been an online friend and mentor for quite some time now. Her book, Finding Spiritual Whitespace, was really a guide to clearing my wells even though I may not have been conscious of it as I went about my season of de-stashing. Bonnie is hosting a new feature this year and would love for you to join her and the others who will link their hearts and words of encouragement at #OneWordCoffee on Wednesdays on her web site, FB or Instagram. 
Her word, her theme, is "beloved". I've been hearing that this is my word for 2016. Since the well of my life is being restored, I'm ready to believe.
Do you choose a word for the year?