There was a strange soft fluttering in the tree, like delicate lace waved by a fairy. My imagination runs rampant in early morning mist and in the time before coffee.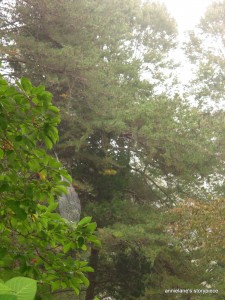 The real thing is magical.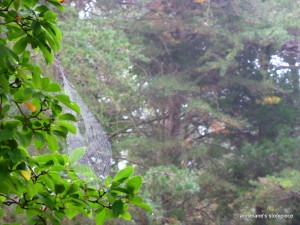 Perhaps it was a fairy, there is no sign of the spinner of such fine thread nor the lace maker of this scalloped wonder.