One day, it was just so hard to go outside. I only ventured out to tend a pot of marigolds.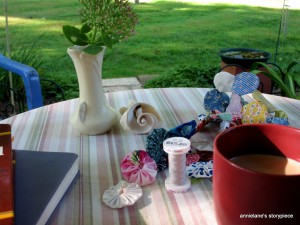 Another day, I spent lovely early morning time with some stitching while I enjoyed the rising cicada song. The stitching has been a long project and like my decision to go outside each day, I must be determined to finish – soon, I hope!
Through the years I have sometimes been blessed to visit the ocean. I love to go and wander the beach in search of treasure. I enjoy having jars and boxes and piles of shells out in the summer and this one has been particularly intriguing to me this year.  Sometimes I have it on the kitchen table, other times it is on this one outside the door.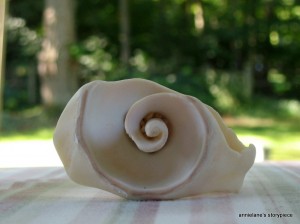 The early light playing on the worn beauty of it draws me to look closer – the tiniest of stones are stuck tightly into the spiral –  and then I find I'm out the door! Yesterday, that meant going out and while looking about, finding that rain had washed the trees of more unneeded limbs that had to be cleared from the lawn. After that, the weeds called; I was glad when evening came!
More August offerings of beauty: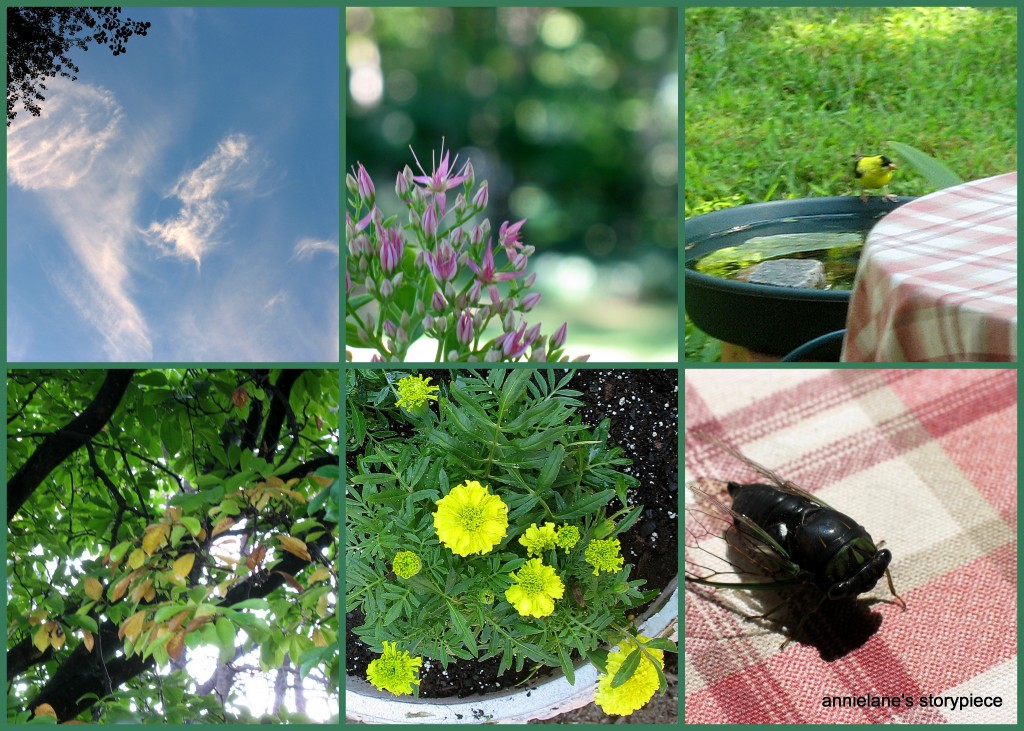 It was surprising to go to the door and find the magnolia leaves thinking of autumn.