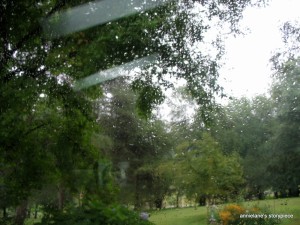 I remember learning how important August rain is for the formation of fruit bud wood for the following year. So, if August is dry, I begin to pray for rain for our region. Yesterday, I was delighted to wake to rain.  We had intermittent showers throughout the entire day which at times were so intense as to prompt flash flood warnings. Last evening there were traffic reports of unusual and serious road flooding in the next county requiring rescue operations.  Blessing and danger. And a caramel colored sky at sunset.
My growing up home sat at the top of our hilly street. I loved to sit on the porch during summer storms and watch the lightening etch the western sky. Swathed in a beach towel against any blowing rain and cushioned on our old chaise lounge, I had a wonderful seat for nighttime sky drama.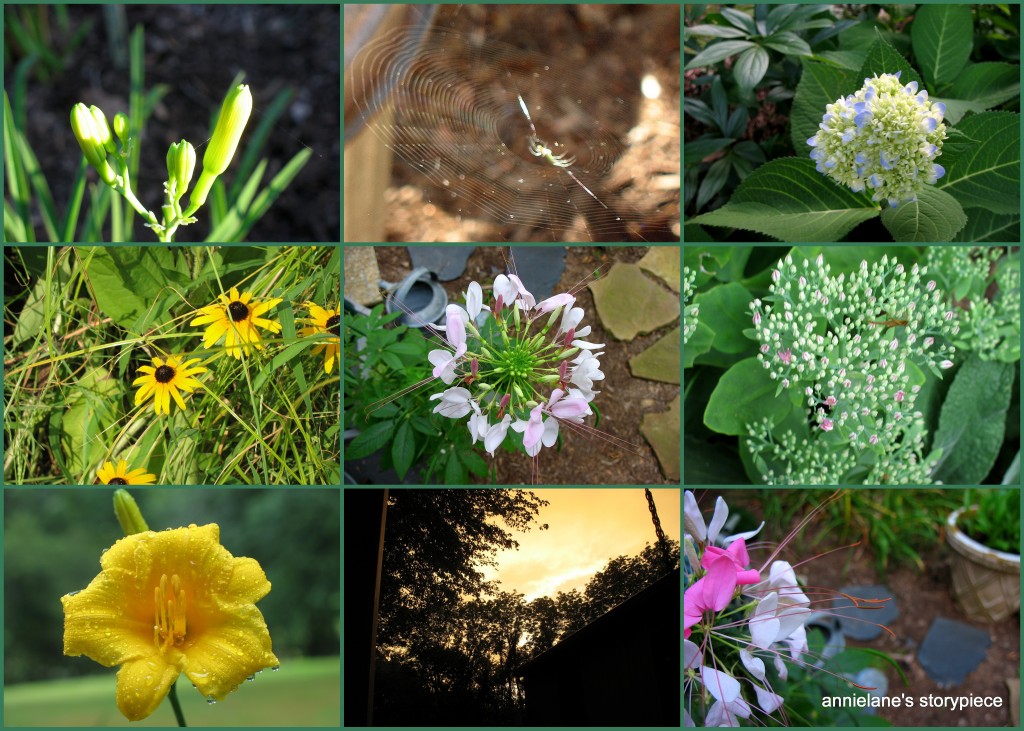 More August photo exploration, mostly in my own backyard.