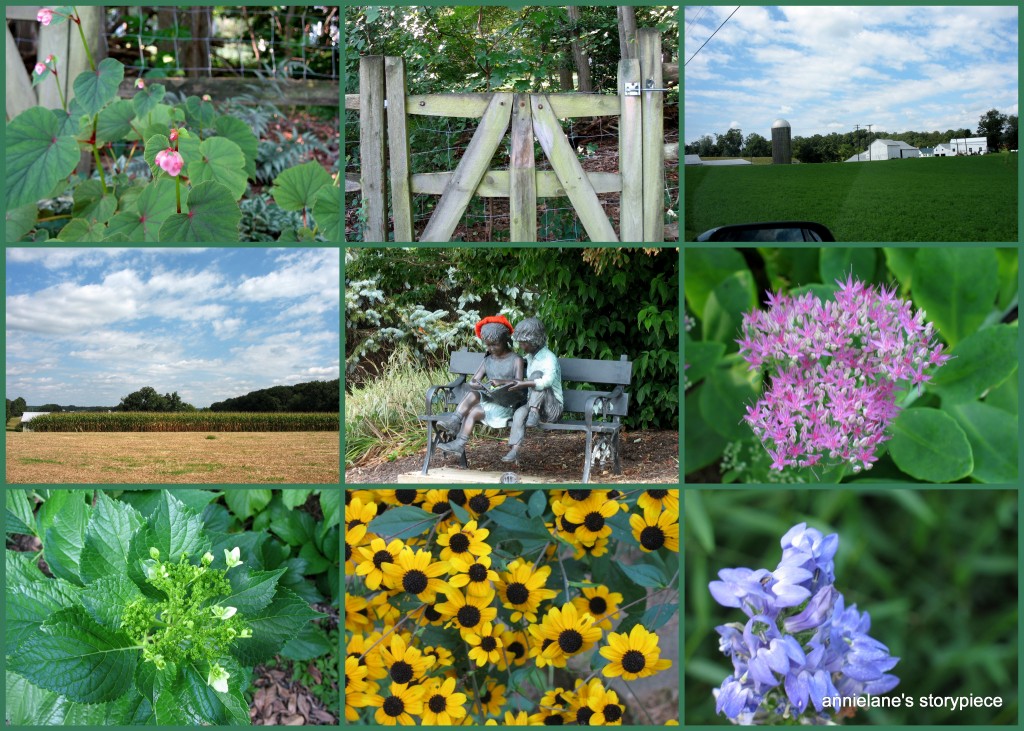 Well, I only missed one day outside. That one was spent sleeping and recovering from what I can most gratefully refer to as – a minor accident in my home.
Out and about, the countryside views have been glorious. I'm blessed to enjoy the flowers in our yard. The child size statuary in a country town has been adorned by a red knitted cap. Fun! I've been thinking about the gate. It has a story it wants to tell; perhaps I can listen well and write it in the days ahead.
August went by so quickly this year. My decision to go outside every day and observe was a good one and I plan to continue into my favorite month, September. I'm looking forward to what will be offered to me and I encourage you to look about and truly see the things that might be just outside your own backdoor.