Loud, disturbing storms rolled slowly through my long restless night. After dawn, the sun came slowly through the lingering clouds and there was the lovely lush green glow of this rainy summer.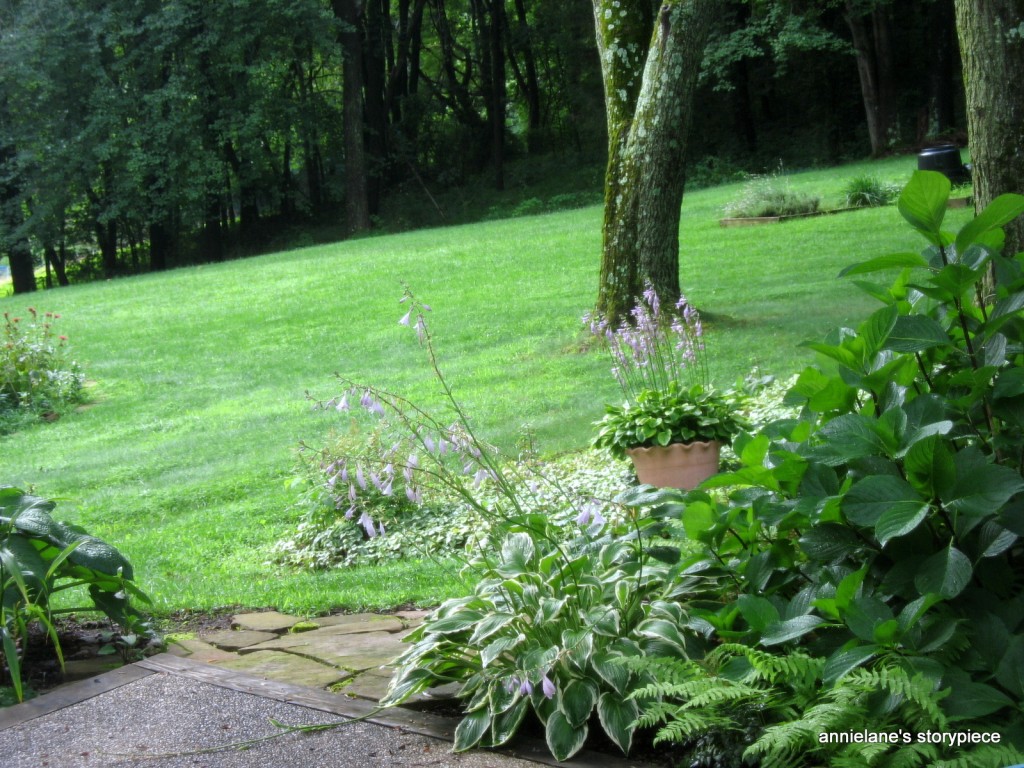 Fortunately the power held and I could proceed with the days work of pickling. A kind neighbor had called with an offer of cucumbers and zucchini. Since we did not plant a vegetable garden this year, this was a real gift.
First, I made the Zucchini into soup from a recipe given to me a number of years ago. It is very similar to this one. We love the curry seasoning and usually have it warm. I'm so pleased to have several containers in the freezer.
It has been quite a few years since I had enough cucumbers growing to make pickles or relish and I had to gather some fresh spices for them. The process is slow and I feel the connection with the long history of women in summer kitchens "putting up" from the bounty of the land when I get to do these things. It was a shock for me to look at the old cookbook and realize the first time I made Million-Dollar Pickles was July, 1975! Yes, I write in my cookbooks, leaving the date and a comment trail through my years in the kitchen.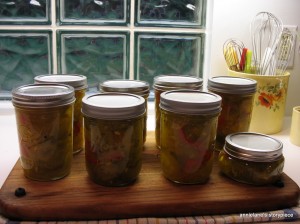 Jars of pickles, jelly or jam cooling on the counter always bring a feeling of satisfaction, of blessing.