The Everyday Garden
 I usually tidy the garden before I gather the beauty into a photograph. But this first view is like life, it's all messy with yesterday still hanging about distracting from the beauty of the new day.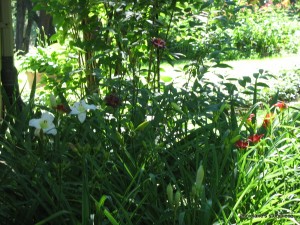 It only takes about 5 minutes to tidy away yesterday; the new day's offering is no longer obscured and the promise of beauty for tomorrow shows beautifully. In the Everyday Garden of my soul, it is much the same. If I will remind myself that His mercy and compassion fail not and are new every morning because He is faithful to care for me, I can let go of yesterday's beauty and pain. Then the beauty of the new day can unfold.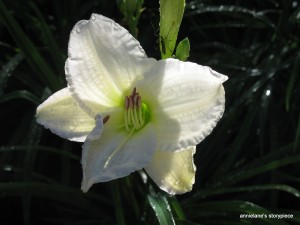 Storm Season begins
The frequent warnings of storms, flash floods, possible tornadoes, and rip tides become part of the forecast. Storms can be very local with some areas getting very little while others have downpours and hail and flooding.
A week ago, we had a late afternoon of heavy rain. Hubby had decided the forecast was dire enough that he went into town for take-out in case of power failure here. He was back just in time to be inside as the heavens seemed to burst open in darkness. As the evening went on, the rain stopped but an ominous, eerie green light began to show in the windows. Naturally, I went outside!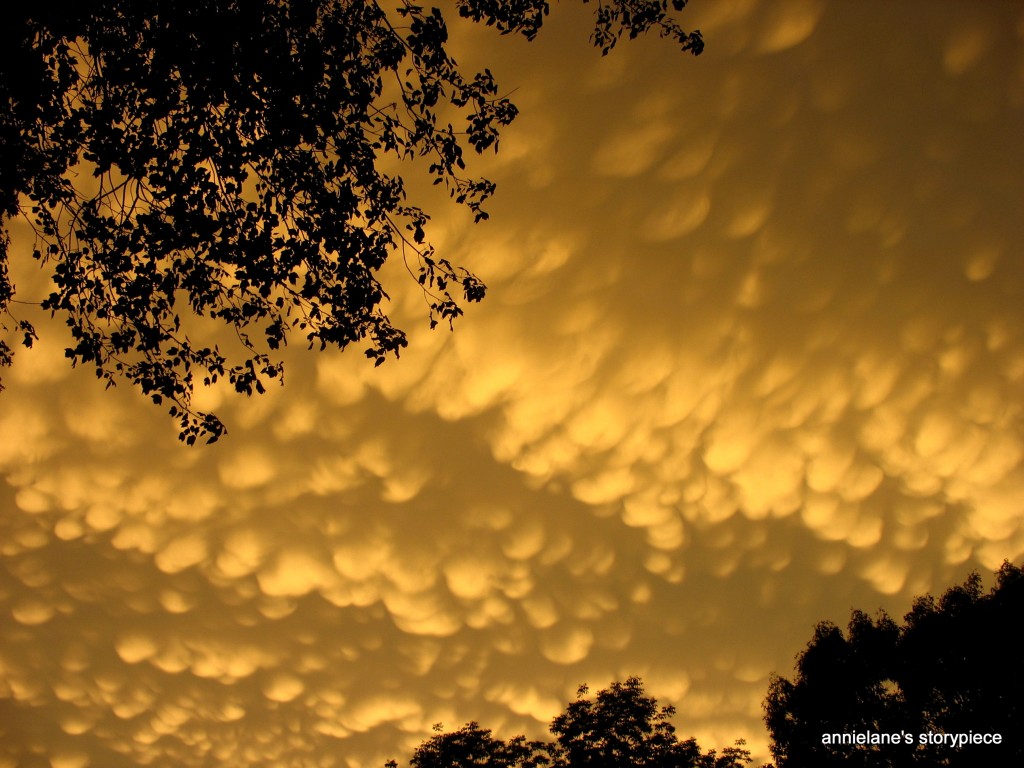 I have never seen these cloud formations here before nor this color of sky.
My brother tells me that in his part of the country, the green sky signals hail. While we had just a few pea size pieces fall, less than 10 miles away 4 inch hail was a destructive force and flash flooding was destroying property. Ominous clouds indeed. I came in and while later I could see a different glow in the sky.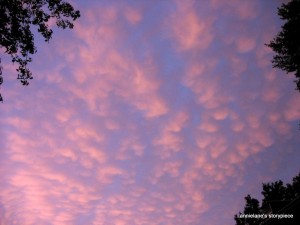 And the mammutus clouds fade away…