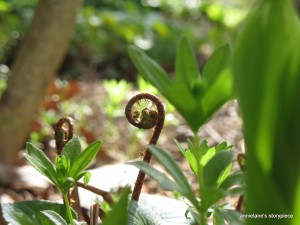 This year, spring came like a dainty fairy from a children's storybook. In my own story, I am like a plodding Mrs. McGregor raking leaves and twigs, pruning, tidying beds, cleaning bird houses, filling the birdbath and feeders. Meanwhile, the tiny sprite stirs wrens to sing, tufted titmice to flutter in the bath. bluebirds to dash about the yard and golden finch to chatter in excitement at the feeder.
There is soft warming air to breathe and I take joy in finding tiny gifts of spring: violets, mosses, greening grass and the ever lovely daffodils.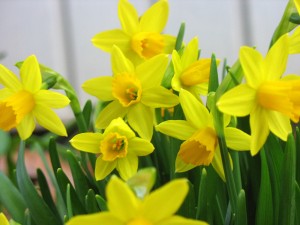 And softly stirs a bit of Mother Goose, "Daffy-down-dilly has come up to town,
In a yellow petticoat and a green gown."
And that day ended in blue all around.