Monthly Archives:
January 2015
I learned last year that robins only migrate south when food sources or extreme weather conditions force them to do so. Facultative migration, it is called.
This holly tree can be seen from a bedroom window. It grows by our front deck. This afternoon, it was a very busy robin feeding station. The last frame shows a mockingbird getting his share.
The flock invaded the backyard as well, where they were joined by starlings and all were busy running to and fro turning  up leaves looking for a tasty snack and enjoying the lovely, sunny day. It seemed quite a party!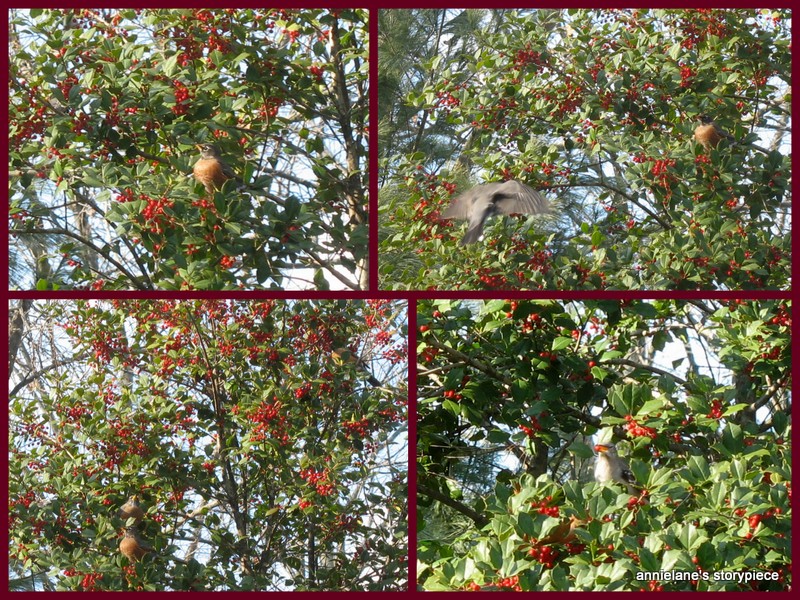 Happy New Year! Blessed Epiphany Greetings!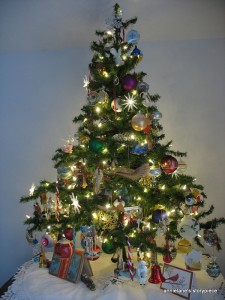 Growing up, I loved Christmas music. Throughout the season I would search through the old records and play them over and over. This one lingers in my memory still. To me, this version of We Three Kings has a rich, mysterious and regal sound. The person who posted to Youtube has added some beautiful artwork to the page, if you care to linger there.
Magi once travelled far from their comfortable homes to seek, to gaze. I think about them each year, the seekers, the searchers, the brave adventurers, the courageous explorers. Their breed has not vanished from the earth, you know. They are among us still.
There is a stargazer inside me – one searching for The Star; longing to gaze into His face, His eyes.
However, I am a bit like this one – see him?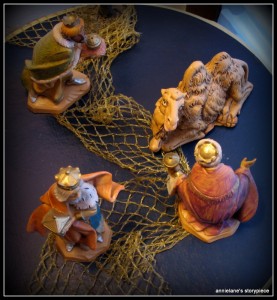 Down on his knees, begging his camel to come along… I find it all too easy among all the festivities to become distracted by things that are to serve us, and to serve them. And not only that, but see how the others have become distracted too? Yah, I can lead others to distractions too. Then we miss the shining path through life.
This year, I want to follow our pastor's encouragement to 'step into my dark and look up for the star.'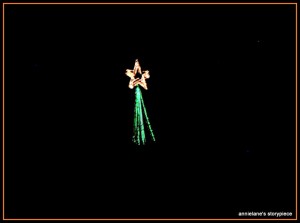 I want to find my way to the promise of grace, wonder, glory and great beauty in this New Year.
May  you find yours as well.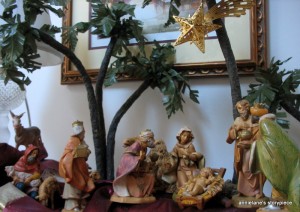 Several years ago, I read and interesting book by Brent Landau titled, Revelation of the Magi. This is a translation of an ancient Syriac document. It is a fascinating story of the Nativity told from the point of view of the Magi and told with great reverence. You might find it interesting.
We had the gift of a light snow today. The beauty offsets the bitter cold.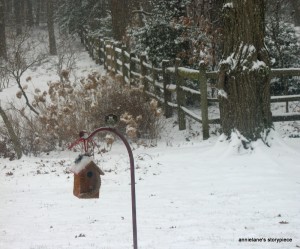 It follows after evening and morning glorious of Monday which I simply must share.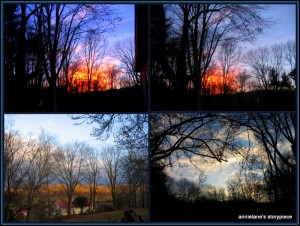 {You may click on any photo to enlarge it.}