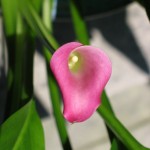 I was given a pot of lovely calla lilies in the spring. When they finished blooming, I moved the foliage to a large pot outdoors and then remembered rhizomes I had saved from last year so I added them to the pot. It was rather late for them but they sent up leaves and two blooms. Usually, I am attentive to remove the faded blooms but these were forgotten, the pot drying and the older foliage withering away.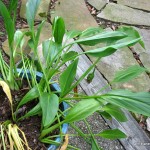 It was a sad sight and I decided to move the pot away from our sitting area when a flash of color caught my eye. It is these tiny sightings that lead to amazing discoveries.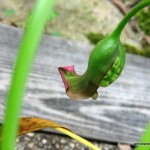 Seeds! Seeds forming in the faded bloom! I had no idea of this.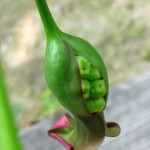 I am learning about these seed kernels and waiting for them to ripen, turning yellow or orange. Each kernel will have 2-5 seeds. This one cone could yield 50 seeds!
I'm so glad now that I "neglected" these plants so that their amazing fruitfulness can be displayed.