She is such a good mama, I can tell by the way her children, twins, pay close attention.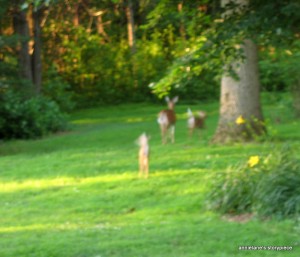 They scamper away when I come outside.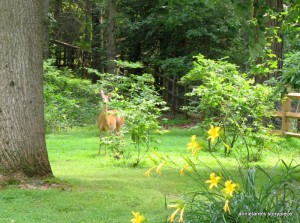 And hide behind the tree while mama teaches them about blueberry foraging and the wonders of our yard.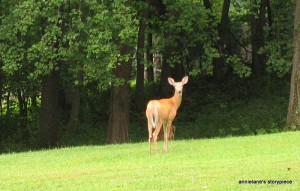 Or they scamper and hide behind mama after a night of gluttony in the small vegetable garden, eating every tomato and pepper and munching the plants too, for salad.
Such a good mama to keep her children so well fed.