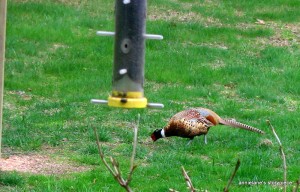 As I was involved with food for the dinner table, there was a shout from hubby, "Pheasant!" Our food was forgotten as I found the camera, careful not to startle our feathered friends at their dinner.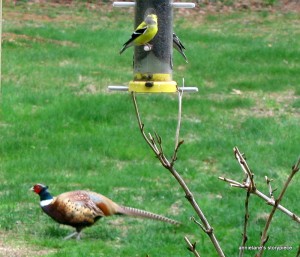 The color and markings were extraordinary. Pheasant is a rare sighting here.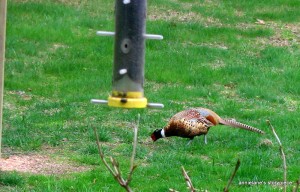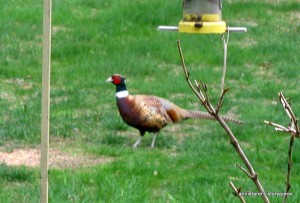 Taking photos through window glass certainly reduces clarity and focus is difficult. If you click on the first photo, you will be able to see the wonderful markings more clearly.
Information on the Ring-necked Pheasant can be found here.