"Delectable", "luscious" are used to describe Lenten Roses in Seeing Flowers by Teri Dunn Chace with photography by Robert Llewellyn. Exquisitely complex comes to me.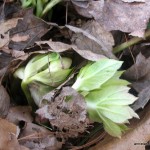 Nourished in shade and deep composting tree litter, they are shy blooms rarely lifting their heads to gaze back at you.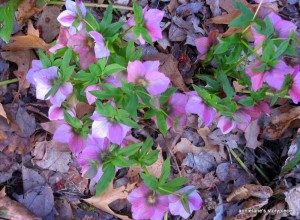 To see their beauty requires determination and the humility to bend low or even kneel in the woodsy damp round them.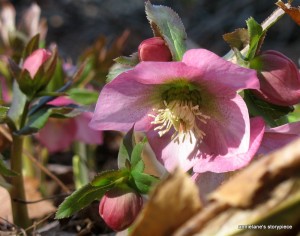 I'm sitting in the coffee shop surrounded by human bloomings and thinking about the passing of time and people and how difficult it can be to see the exquisite beauty of each person. How difficult it can be to lift my own head to look into the eyes of others. In the Book of Malachi, these lovely words are found, "But unto you that fear my name shall the Sun of righteousness arise with healing in his wings;"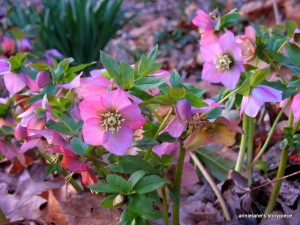 I think about how hard it can be to lift my face to the Sun of righteousness Who has healing in His wings so that I might then serve others with humility.
The journey is a grand adventure, The reward to see exquisitely complex beauty is before me.
Do you find it easy to find the amazing beauty in others? I know I have often walked by without even noticing.