I have a family member who hates to talk about the weather. Certainly it is a boring topic this year. Snow, wintry mix, ice, freezing rain, wind, rain… March continues roaring about but spring is beating in the heart of the earth. We were blessed to go to Williamsburg last week. One of our favorite small places there is the Botanical Gardens. We roamed and sat in warmth for hours, listening.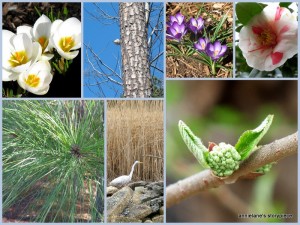 One day, we took the ferry from Jamestown to the lovely town of Smithfield. The other month Cathy at Morning Musings wrote about bronze sculptures. This is my sole attempt to follow her lead – hubby and George Washington.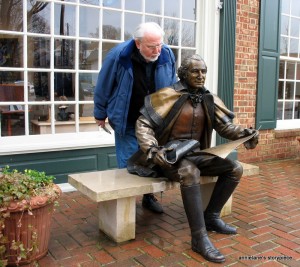 In her post last Monday, she quoted Robert Frost's "Stopping by Woods on a Snowy Evening", so this one is for Cathy. The sculptor, George Lundeen, portrays the author writing that very poem.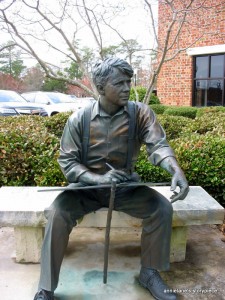 There are seven stops to view these marvelous works. All are historical figures except one.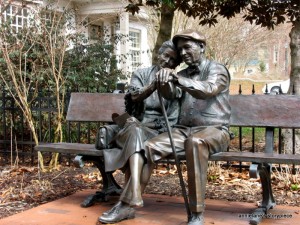 This is "The Valentine Couple".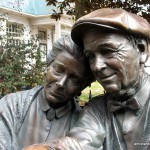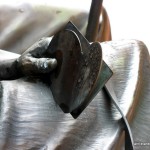 So sweet.    You can click on the photos to enlarge them and see the amazing detail.
It is cold here at home and of course the forecast is for snow tomorrow. I'm listening, I know the earth is sheltering buds and blooms and green. For now, I'll enjoy the memory of these Lenten Roses.