These hydrangeas spend their summer in cool blue bloom, then change their wardrobe with the season just like magic!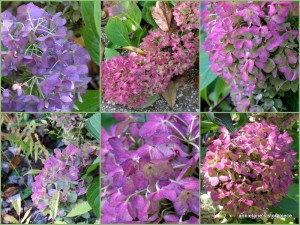 Our trees tend to be a bit monochromatic fading into pale green and gold or just oak brown so I really enjoy the lasting color changing in these plants to compliment them.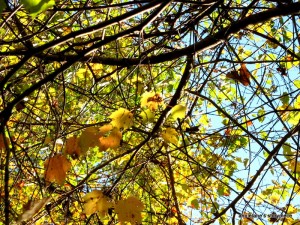 We had a glorious drive to a farm stand through fields of grains harvested and fields of soybeans and fields corn still waiting. And although we went for apples, it was the pumpkins and other squash that steal the show with color and form. White, orange, blue, pink…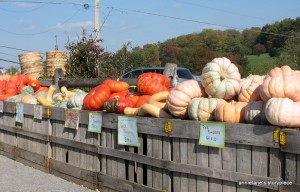 Pink!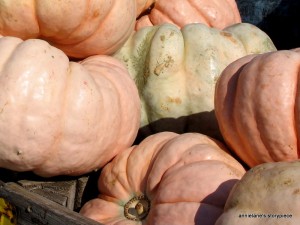 And such shapes to stir imaginations – Cinderella's pumpkin – ah, for a fairy godmother to touch this one!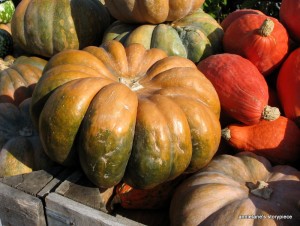 Back in our own yard, I find a few soft golden fern fronds.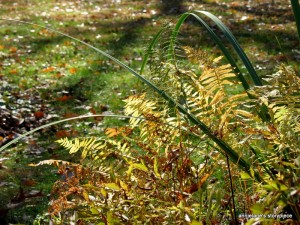 Sarah Helen Whitman wrote A Still Day in Autumn, it begins –
I love to wander through the woodlands hoary, In the soft light of an autumnal day, When  summer gathers up her robes of glory, And, like a dream of beauty, glides away.
And so October ends and the freshness of a new month stretches out before us bringing ever changing days.