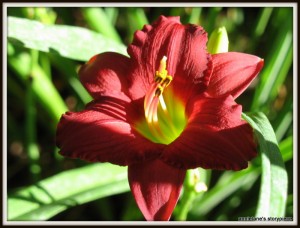 Such beauty for only a few hours and then gone. This year the day lilies have had quite a bloom season. Each day in the garden is so different. I have found it very difficult to photograph this red Pardon Me, but this light was about perfect for it. So many bloom stalks and buds this year will make it a joy for some time yet.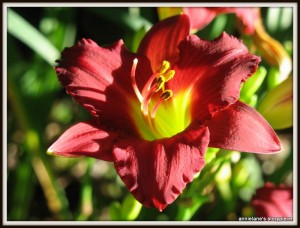 This blosson just looks so happy to be spending itself for its Creator's pleasure.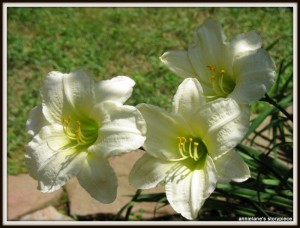 The last of the Gentle Shepherd blooms for this year, so exquisite!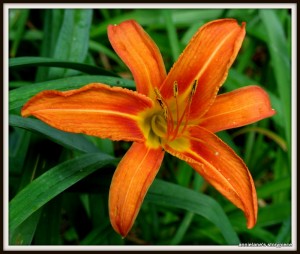 The common orange daylily. Common only because they are plentiful; this orange is always a welcome sight along the highways and I tuck some along the edges of the hedgerow here. One somehow got to be front and center in the daylily bed where it makes quite a statement and makes me smile.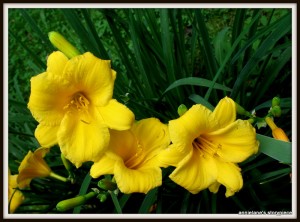 The Stella D'Oro's are finished for now. I hope they will re-bloom this year, they don't always.
Consider how the wild flowers grow. they do not labor or spin. Yet I tell you, not even Solomon in all his splendor was dressed like one of these.Luke 12:27