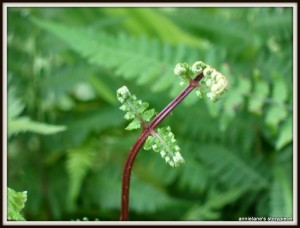 Earth's crammed with heaven,

and every common bush afire with God;

But only he who sees, takes off his shoes,
Elizabeth Barrett Browning
Recently I read this post by Chuck Summers on his need to take photographs. I felt a kindred spirit as I too can feel a need to step outside even just my kitchen door and capture something wonderful – a blossom, a darkening sky, a tendril, a bird or squirrel – reminders that one day is never the same as the one before nor is an hour or even a minute.
And bees do not always sleep in a hosta bloom.
Everything can change in an instant. Possibilities abound! Somehow, entering into the world of photography in my small way enables me to engage my whole day with different eyes.   As Chuck Summers says, "There is something extremely therapeutic about spending time in the midst of God's Creation."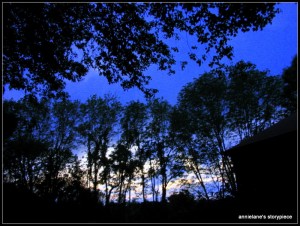 And at the end of day, I sense the words we sang at every campfire closing –
Day is done, gone the sun

From the lakes, from the hills, from the sky

All is well, safely rest

God is nigh.
Amen